10
Boreas
2018 - ZHdK - 2 Weeks - Group work
Installation - Interactive - Architecture

Boreas, created with Randy Chen and Edna Hirsbrunner, is two interactive installations which are closely related to each other.

The first one took place in Stinjan, Croatia. There we analyzed factors that created an environment, an atmosphere, and how we could modify the experience of the place.

The second one in Toni-Areal, Zurich is a transplantation of the knowledge and experiences acquired in Croatia into a new space with an other atmosphere and other restrictions related to this specific place.
Fascinated by the wind in the bay next to the Fort Punta Christo in Pula, we decided to create something around it. Our installation is made of fabric sheet and special stones found along the sea and above the creek.
The installation can be observed from the top but also from the coast, where the observer is immersed in the installation and can even interact with it, modify it thanks to the stones that hang from long wires.
The effect is quite impressive because we can see the influence and strength of the wind while from below the wind is not perceptible, almost nonexistent. Also because the wind-sheet combination makes the stones dance, giving the impression that they are alive and as light as air.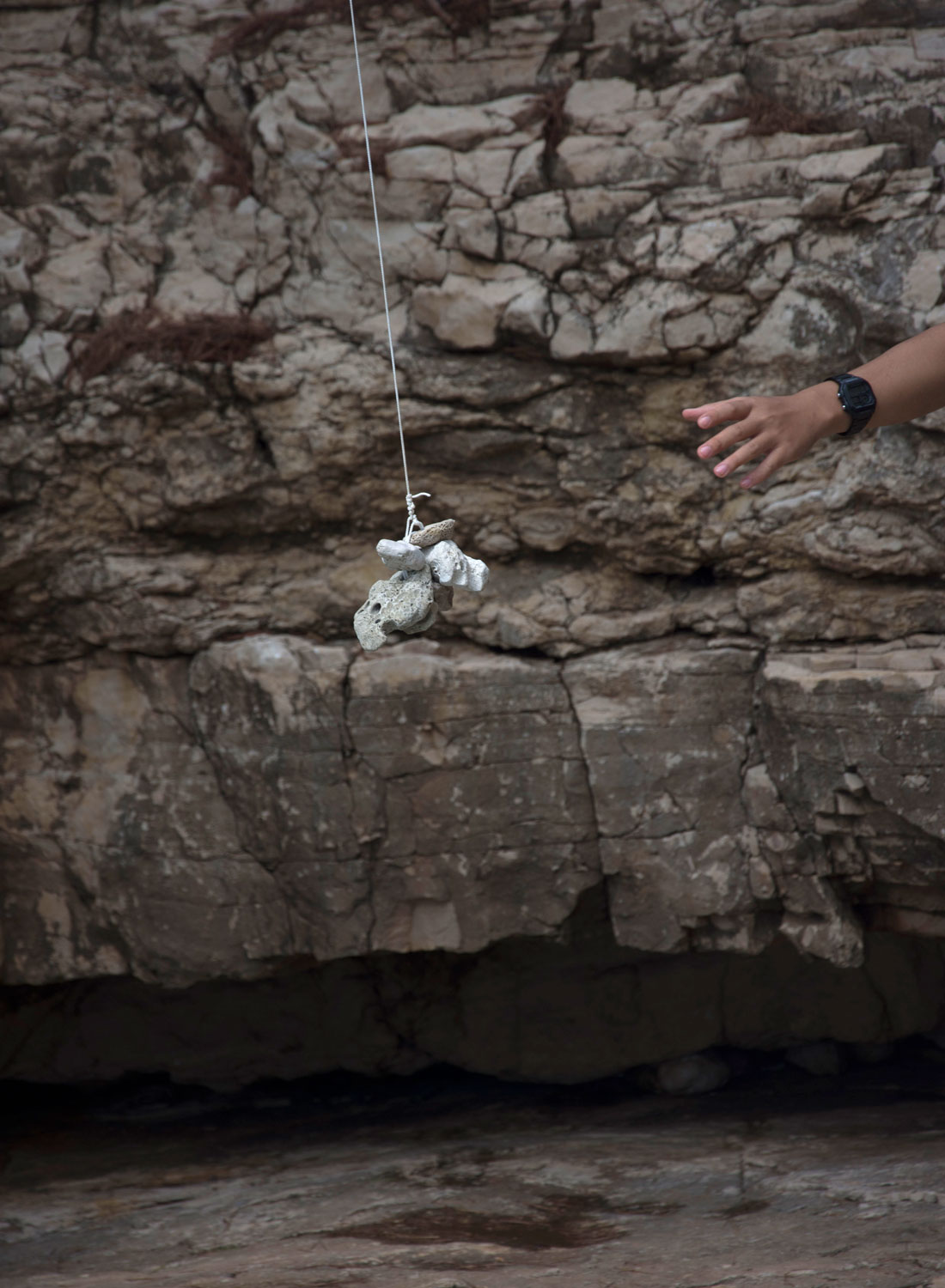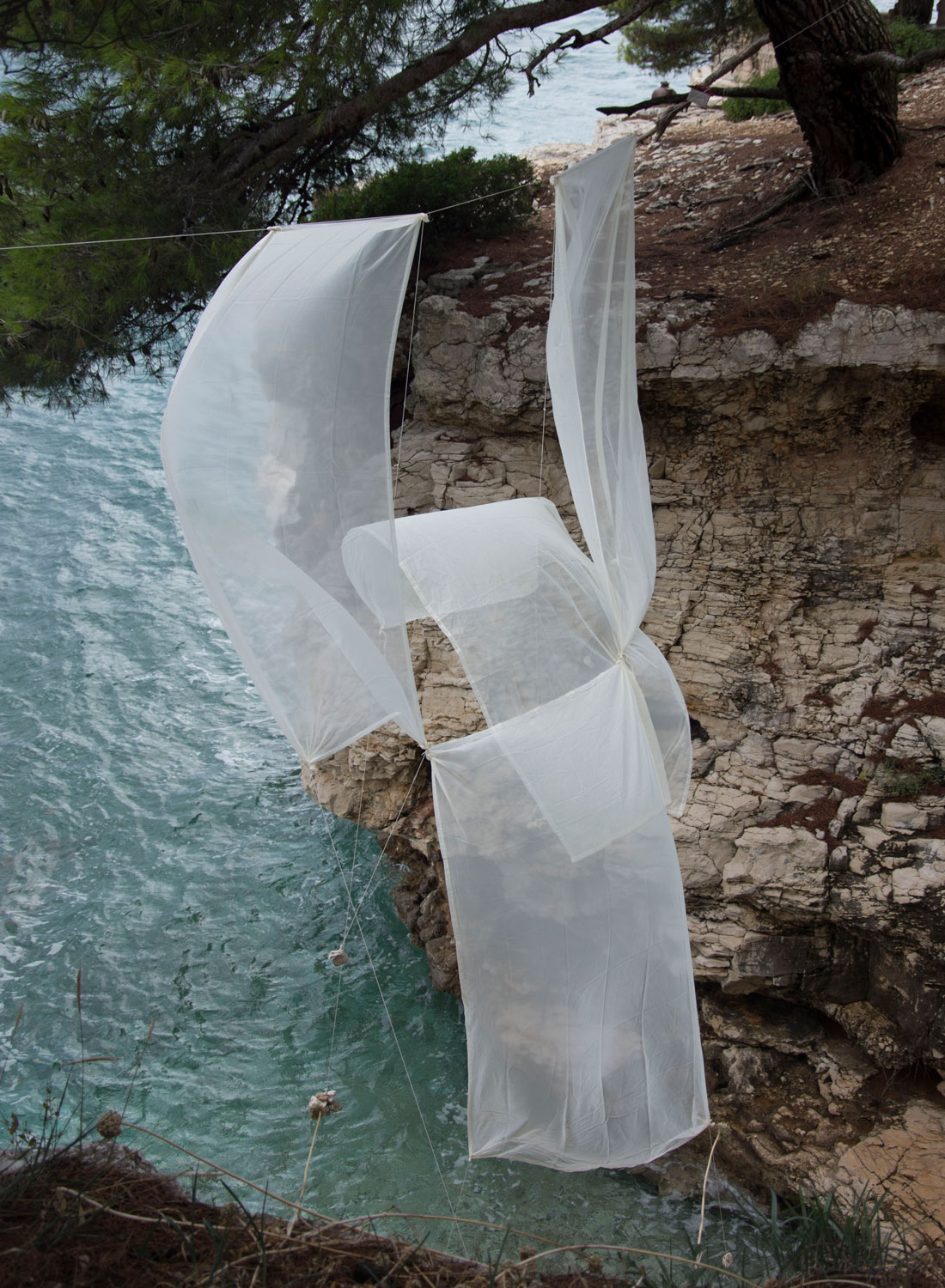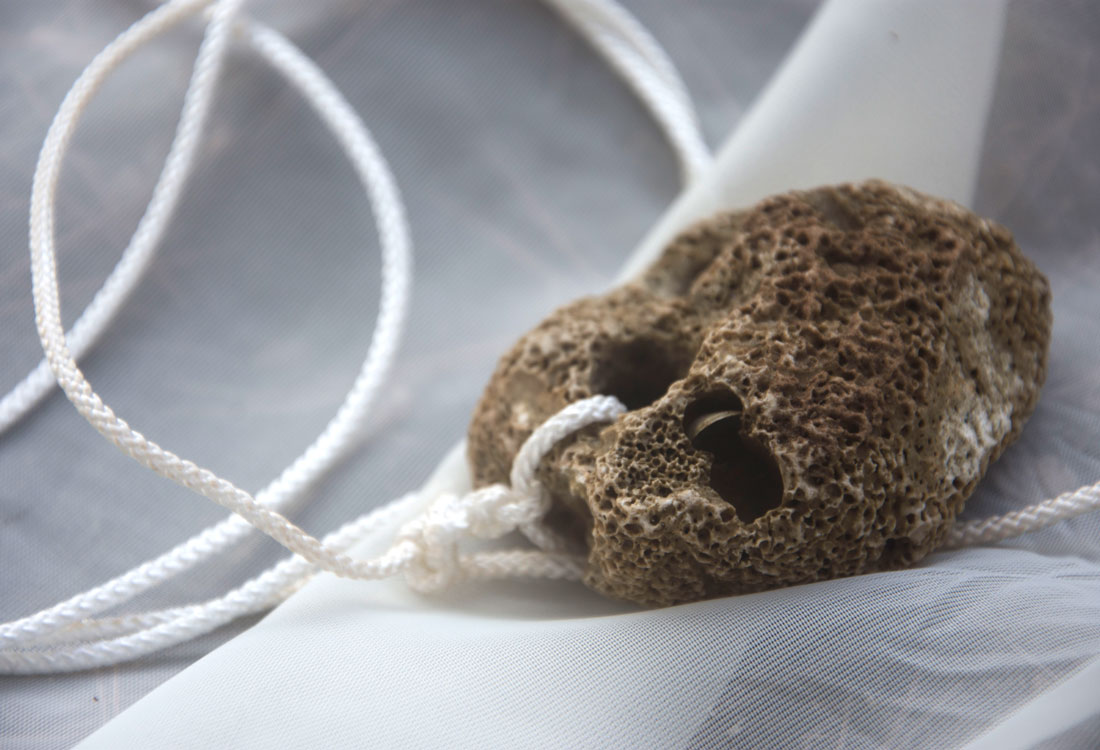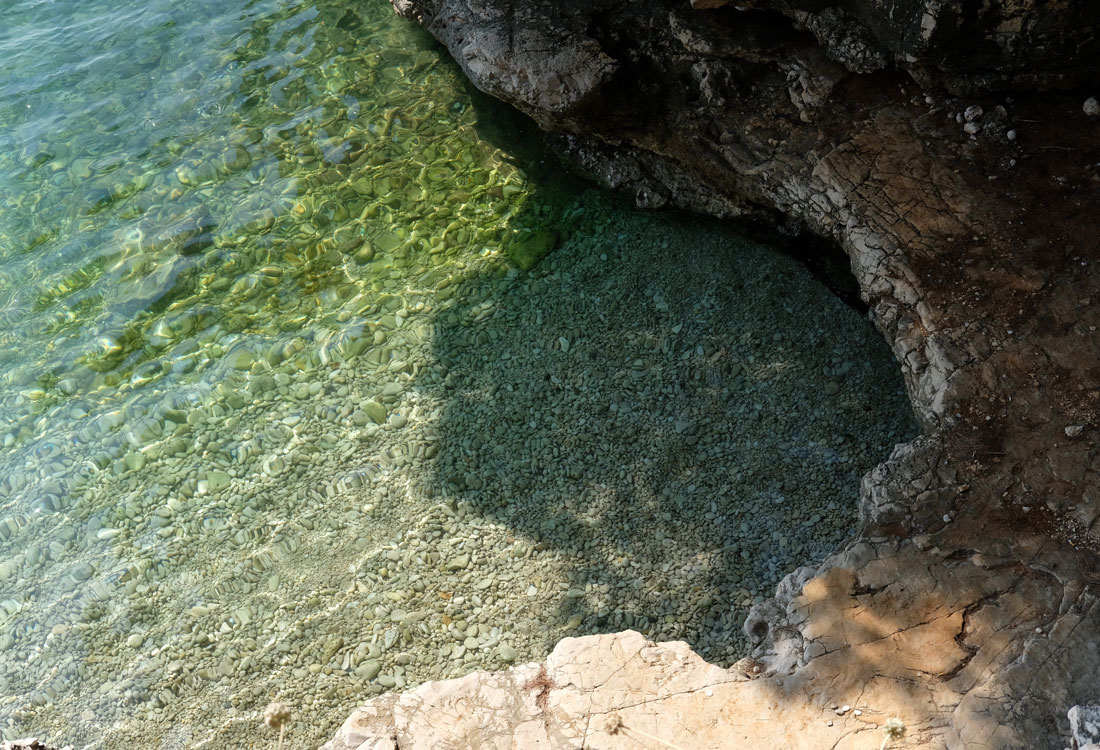 For this second installation we decided to reverse the situation. The wind was totally uncontrollable at Stinjan so with this installation we decided that the visitor can to some extend control it. We created a circular space similar to the shape of the creek. Strips of fabric closes this space and at their ends are suspended stones brought back from Stinjan.
When the fan suspended in the middle moves closer to the strips, the stones can be heard on the floor. While no human interaction is happening, the wind looks like it wants to break out of the fabric around it. It swings wildly around and attracts visitors, invites them inside where they can grab the ventilator and push it around to explore the space change.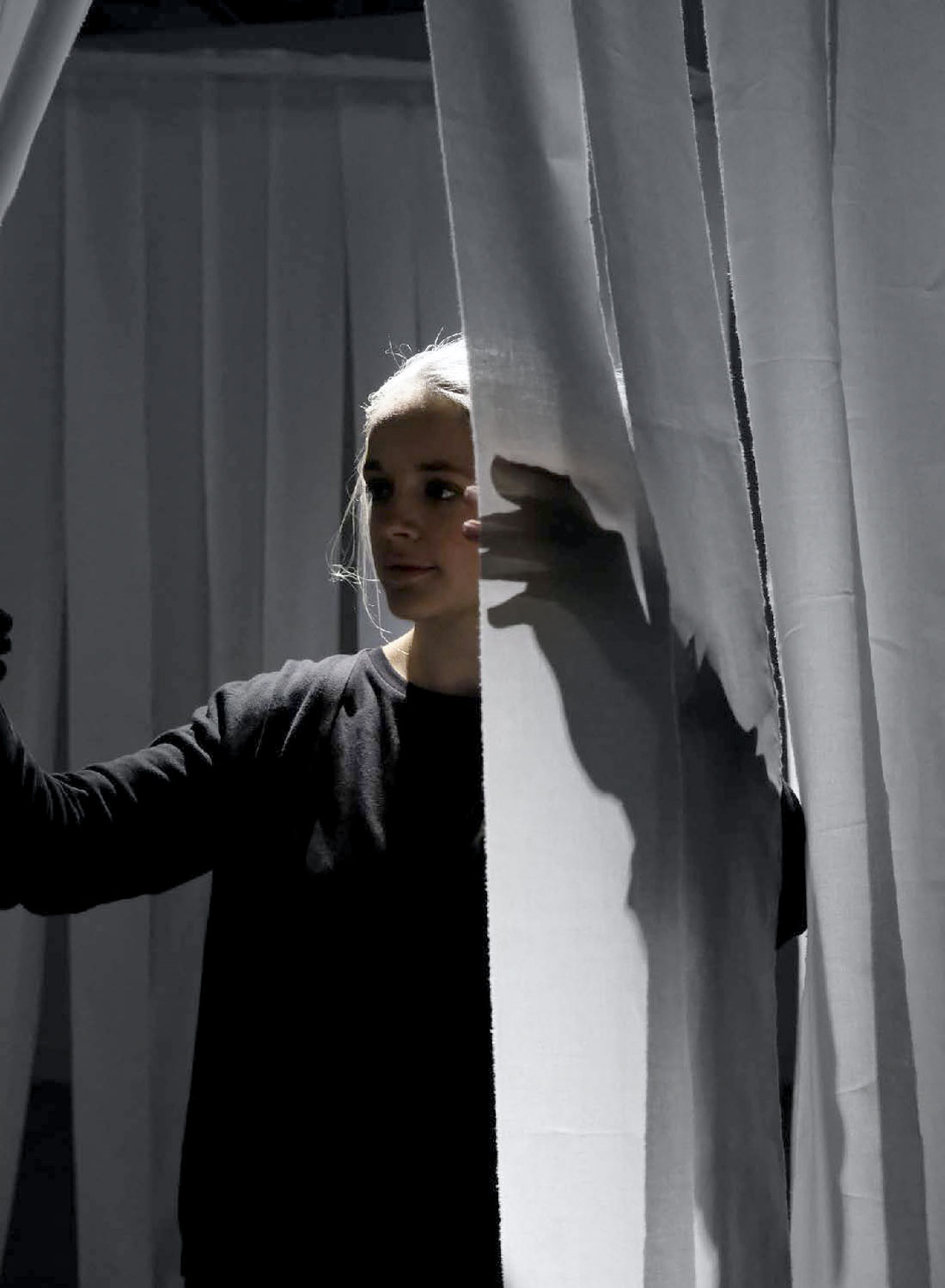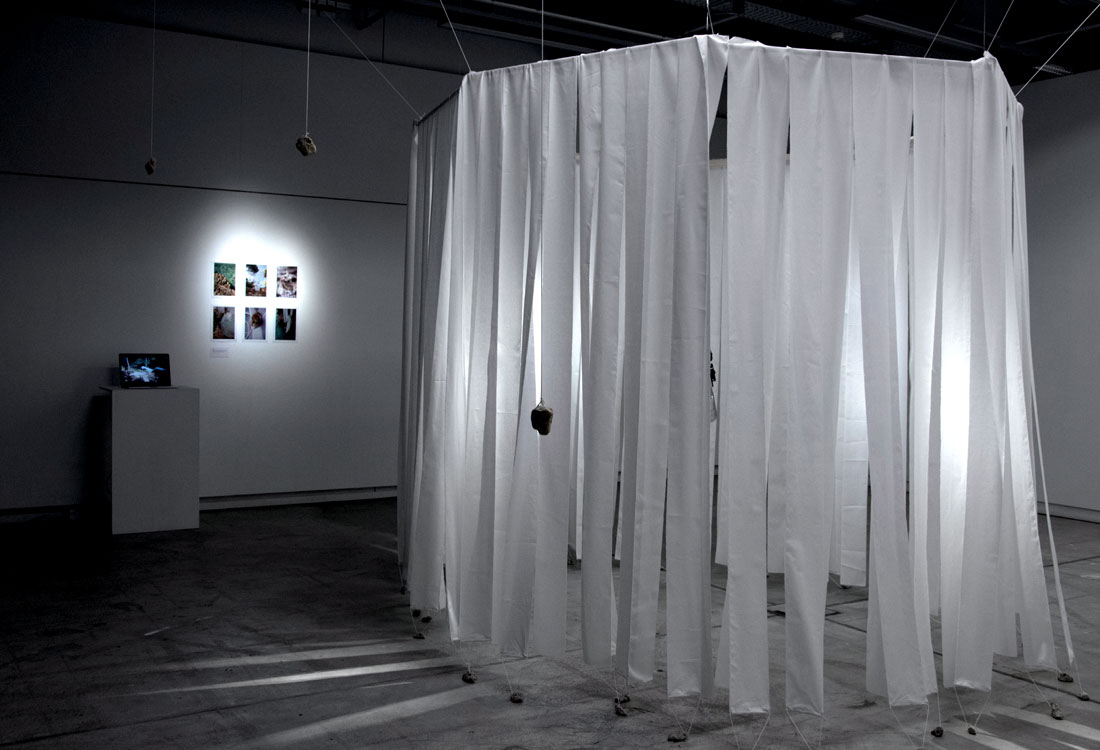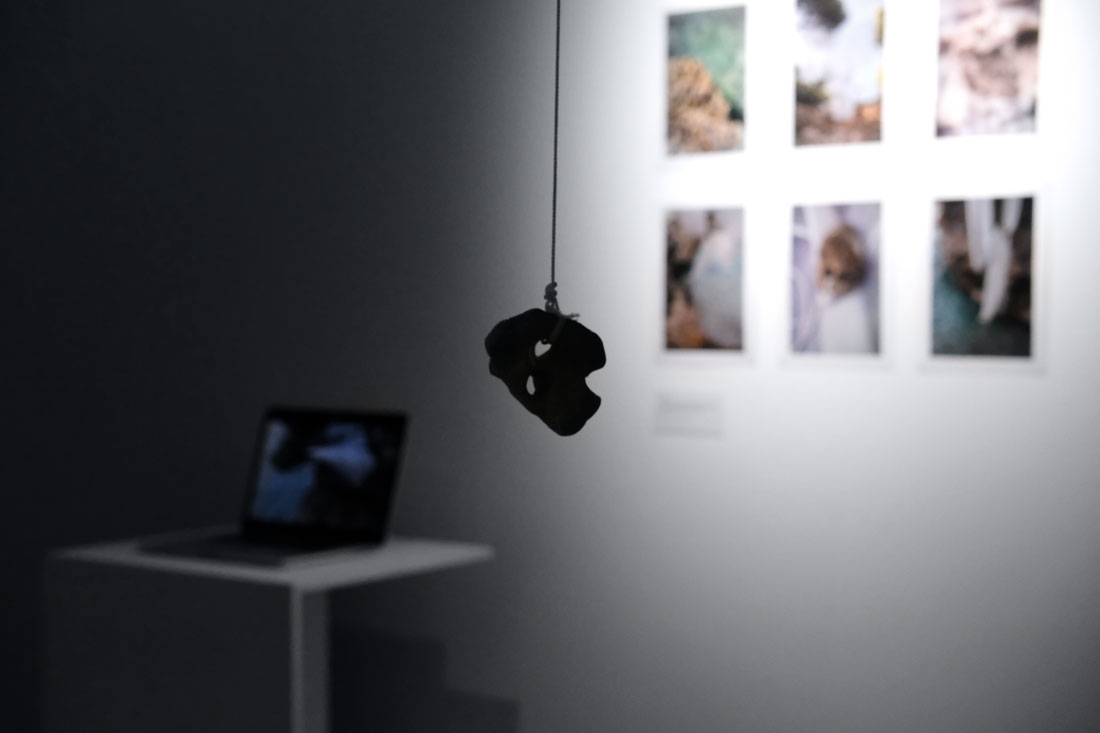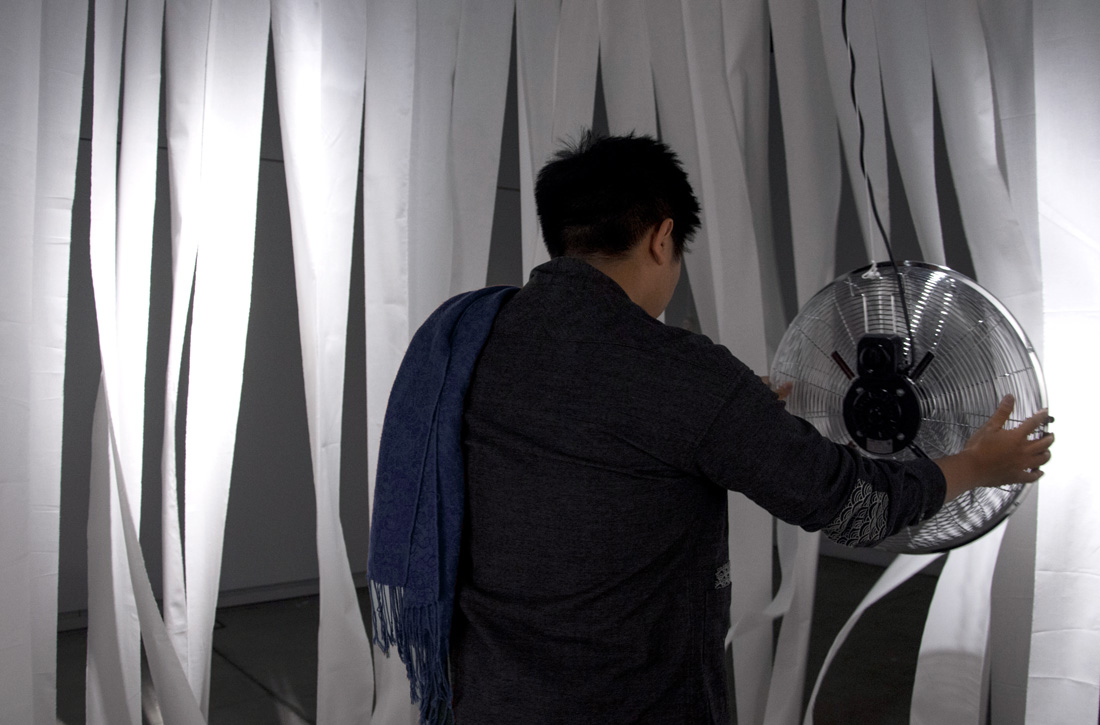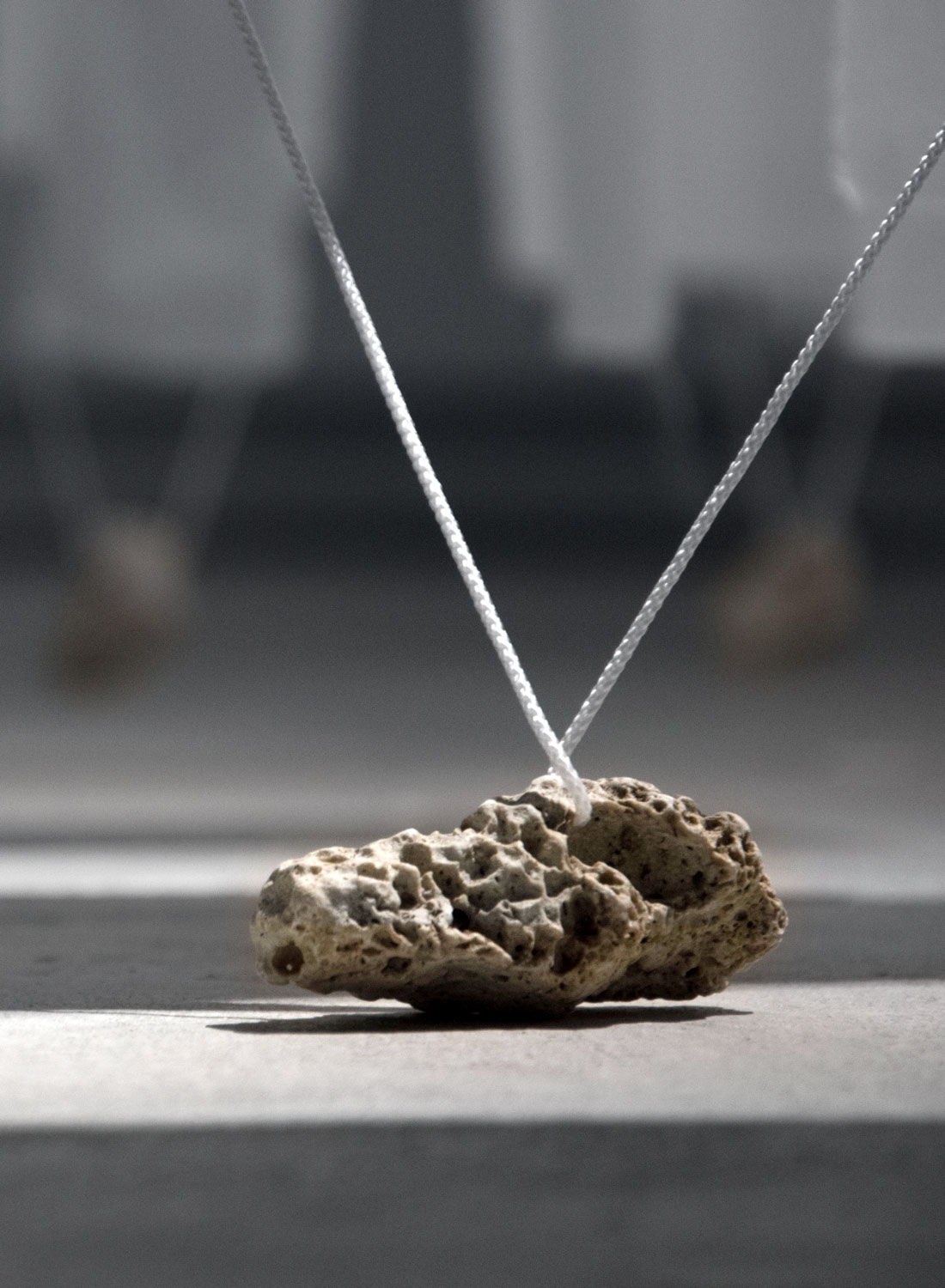 In Stinjan, the wind was always changing, we realized that for a perfect result we should each hour of the day analyze the wind and change the mass of the stones attached to the sheets. To find the best shape, alignment of the sheets we tried out different ways to attach them.
On the day of presentation, a really strong wind named "Boreas" in Croatian was blowing. We chose at this moment to name our project Boreas. In Zürich, we initially tried to find a place with similar wind conditions than in Stinjan, however, without success. While working on our installation we realized that even an man-made wind could be unpredictable.